Starting the year right with the right mindset and the right plan can help you find a new sense of purpose, help you feel more productive and driven. Let 2022 be the year of new and imaginative beginnings, where rather than following the more generic route of making resolutions, you decide to get creative and explorative, whether it be in expressing yourself through dancing, art, and craft or deciding to take deep-sea diving lessons!

Which is why it is also just as important to allow our kids to creatively express themselves through hobbies or with things that they feel passionately about. 
And if you still have trouble rekindling that spark here are some creative and imaginative hobbies that you can try with your family, kids, your partner, or just by yourself! 


1. Scrapbooking
Scrapbooking is a hobby that at any age encourages a deep sense of self-expression and creativity, because it is an actual expression of what's in your head getting materialized onto that sheet of paper, and it could be as neat or as messy as you want, and that's the best part about it, it does not have to be perfect. As the saying goes, "There is a kind of beauty in imperfection."
Pictured here: DIY Suncatchers by Ellybean. Shop our DIY Suncatchers to create your own masterpiece with an all inclusive kit. 

2. Volunteering
Volunteering is a great way of teaching your kids gratitude and humility. It teaches them to be humble and considerate about the feelings and the well-being of others. This is important as it allows them to grow and flourish into individuals that are full of love and compassion, just eagerly waiting to do the right thing with a strong will of giving back to the community.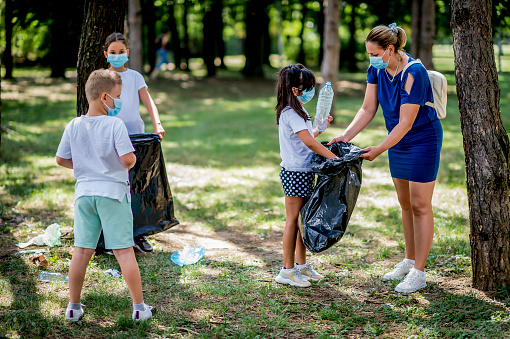 Credit: kevajefimija
3. Gardening
Besides the undeniable allure of a hobby that allows your little ones to get their hands messy and dirty, gardening is an amazing activity that promotes care and mindfulness while also providing an engaging and moderate exercise. 

Some more benefits of gardening with your Lil ones are:
It helps in developing STEM & analytical abilities.
It promotes focus and memory.
It helps uplift their mood and helps enhance their psychological well-being. 
It helps build a sense of confidence.
Relieves stress and allows them to practice living in the present moment.
Credit:  REVISED EDITION 
4. Cooking
Cooking is a great way to bond with your kids because they are ever intrigued by what goes on in the kitchen, and all the steps it takes to make that yummy delight that they love & cherish! So bring your kids in to whip up a cupcake, get messy with the frosting, sprinkle on their favorite rainbow sprinkles, or even cook up a pizza on which they can throw on the toppings of their liking and so on. Also, who knows, this little hobby might even nurture a Lil Michelin Star while you're at it. 


Credit: AintTooProudToMeg
5. Art
Art in any form allows for creative expression and encourages neural connections such as sound, sight, smell, taste, and touch. Art allows children to express their emotions, thoughts, and feelings on a deeper level helping improve their mental, emotional and physical wellbeing.
Some other benefits of art for kids are:
Helps build motor skills.

Develops problem-solving abilities.

Art helps your Lil ones understand themselves and the world around them.

Art can help children connect with each other.


Pictured here:  My Art Box by Ellybean. Shop our My Art Box and u

nleash your child's inner artist 

with this all inclusive kit. 

Hobbies are all fun and games, but really being able to explore your likes and dislikes can really bring you a sense of understanding about who you are as an individual and help you get closer to finding that thing that inspires you to follow your dreams and spark your imagination unlike anything you've ever seen before!

---
Shop Our Products and Make your Hobbies Come to Life!!!